Without stretching our muscles become tight leading to joint pain, strains and muscle damage
As a sports person physically active everyday, developing my own fitness and others through the love of physical activity, walking 40+ miles a week at pace - I'd have said I was pretty fit!
Always careful to look after my most valuable asset - my body - I warm up and cool down after each session, yet I still suffer aches, pains, muscle fatigue and stiffness.
So I needed something to complement what I do, to soothe my tired muscles and keep me flexible and agile as I age gracefully.
Enter Purestretch!
---
Purestretch is ...
A 45/60 minute class designed to lengthen the entire body whilst focusing on core stability.

Unique fitness technique that draws on the stretching and joint opening moves of Yoga, mixed with the strengthening exercises of Pilates to improve flexibility, develop core strength and add more balance to a fitness routine

Designed to be light hearted, stimulating and interactive. They are choreographed in such a way that all levels of fitness can attend and enjoy them.

Focussed on breath work and mindfulness, allowing you to feel in control and at ease with your body

A great way to increase blood flow to our muscles and around our bodies, making us feel more energetic and ready to take on the day!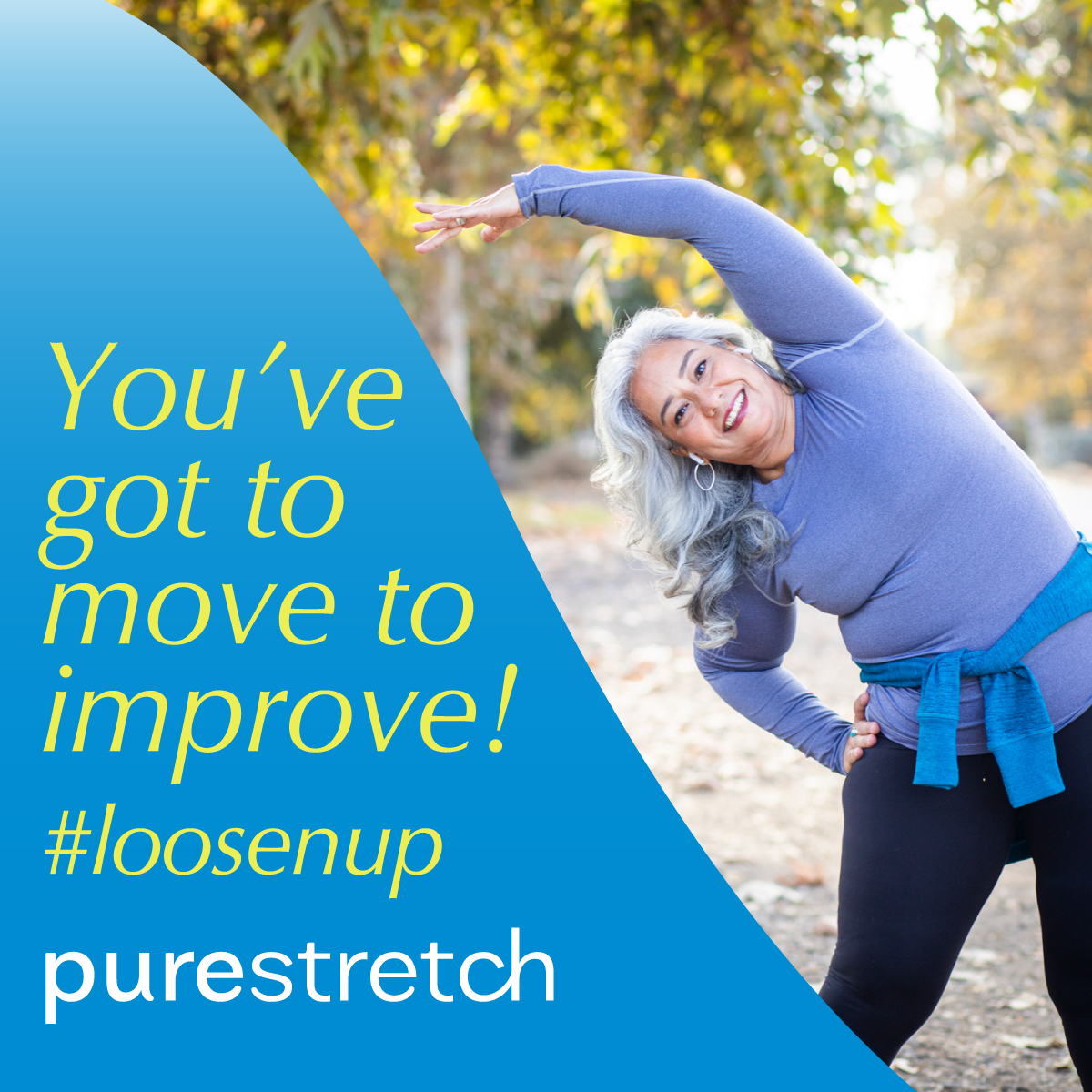 Stretching is so often overlooked, but is so important to maintain a good range of motion in our joints. Let's face it, we've all got muscles that cover our bodies from head to toe, and without them we wouldn't be up to much, would we? You only have to pull a muscle to realise the impact it has on the rest of your body.
Purestretch for ...
Everyone who is interested in strengthening and toning their body to improve fitness

All those achy bodies out there that need a little loosening up to improve range and ease of motion

Fitness enthusiasts wishing to prevent injury and ensure their body is reaching it's full potential

Self-care enthusiasts wanting to try a fun new exercise practice for a stronger mind, body and breath connection

Anyone who sits around a lot and is looking for a simple and highly effective way to stay nimble and fit, that fits around a busy life

You, if you enjoy working out in a fun, results-orientated and motivational atmosphere
---
EMAIL Jo Douglas, Purestretch Instructor
for a FREE TASTER
---