Nordic Walking could be the best thing you ever do!
- Currently only offering 1-2-1 sessions to comply with social distancing- please contact for more information.

We run a structured 4-week course (each session lasts 1 hour), where you get the opportunity to try before you commit.
Sessions cater for all ages and levels of fitness, with a specific Well-being course running on Monday's for those who have health concerns and requiring a gentle pace.
Next Introductory Session - with option of completing a 4-week course (booking essential):
- No dates set
Full details on how it works below.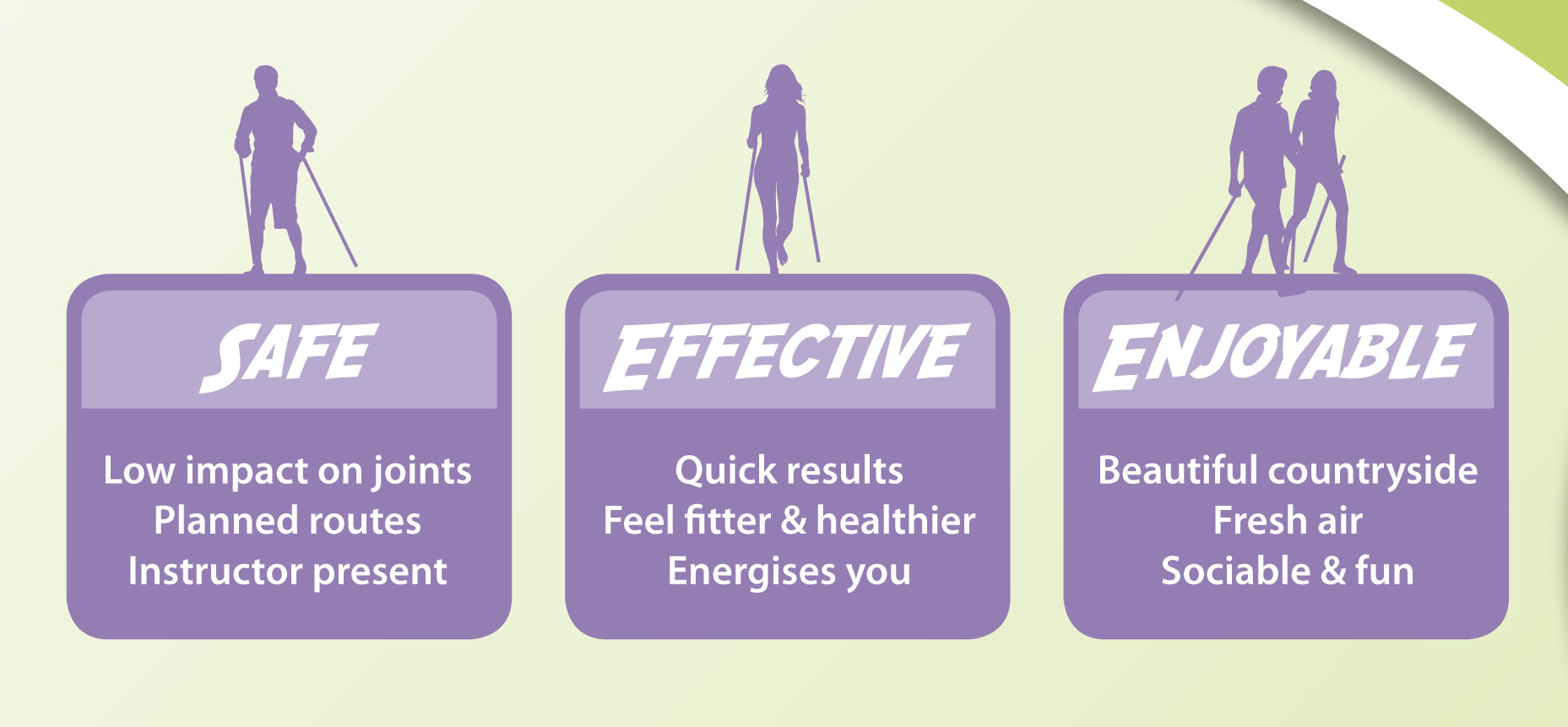 To reserve your place:
Email or Call: 0794 9392 018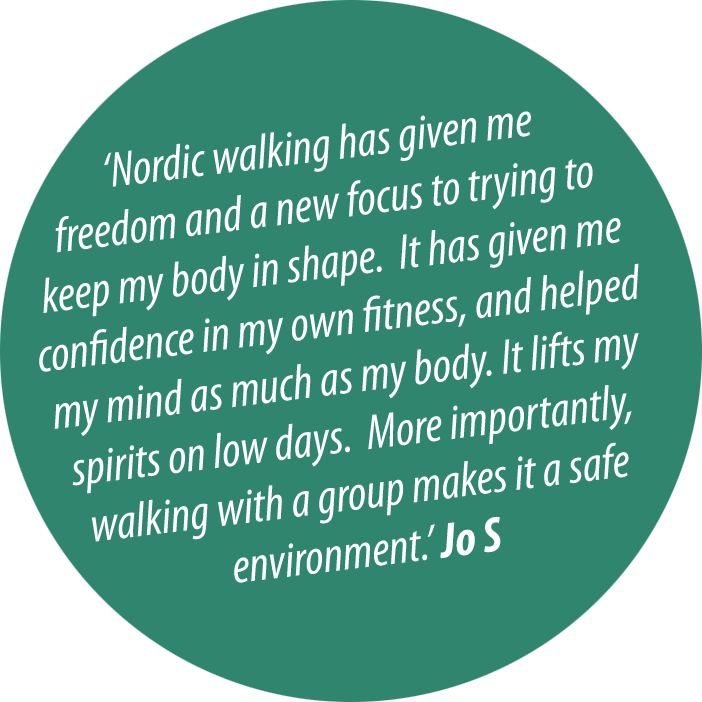 Sessions 1 - Introduction
Try: We show you the basics - if you like it you have the opportunity to continue on the course. If you don't, you stop here at no cost.
Sessions 2 & 3 - Developing Technique
Learn: These sessions are tailored to meet your needs and teach you to competently Nordic Walk and get the results you want from Nordic Walking.
Session 4 - Gain Experience & Refine Technique
Walk: Put your new skills to use & enjoy a Nordic Walk with your Instructor on hand, to help you perfect your technique.
---
How it works: The course consists of 4 x 1 hour sessions. You attend the introductory session, and if you like it, you attend a further 3 sessions, usually over the following weeks. There is an option to mix and match days. If you don't, you stop there at no cost.
Each session is held at different location so that you can learn your technique on different terrains. Full details provided on registration.

Fees: 4-Week course and Fast-Track option: £48 per person. Poles supplied for the duration of your course:

What to wear/bring? Comfortable clothing that offers protection from the weather; it is best to dress in layers so that you can add/remove as required. For footwear, walking boots are best but trainers may be worn if dry. I will provide the poles.
Alternatively, sign up for a fast track option, covering the syllabus over 2 x 2-hour sessions. For this one, you need a good standard of fitness. Cost £46 per person.
OR

Prefer a Personal Training Session? This is a great way to get a truly personalised service.Offered by arrangement at a fee of £40 per hour for one person.
If you'd like to expand the group, the price increases by £10 for each additional person to a recommended maximum group size of 4.
---
On completion of your course join our walks in: Rutland, Stamford, Harborough
Take in the beauty of this countryside in a safe and fun way, with a welcoming and social group of like-minded people . Explore new places, or perhaps revisit some from a different perspective. SEE WALKS
We offer competitive rates including pay as you go, discounted block purchase and monthly membership.